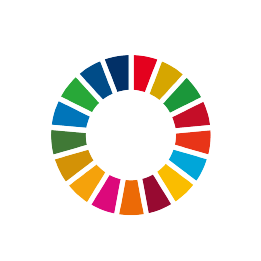 Malt Lees
Change
the Future of Agriculture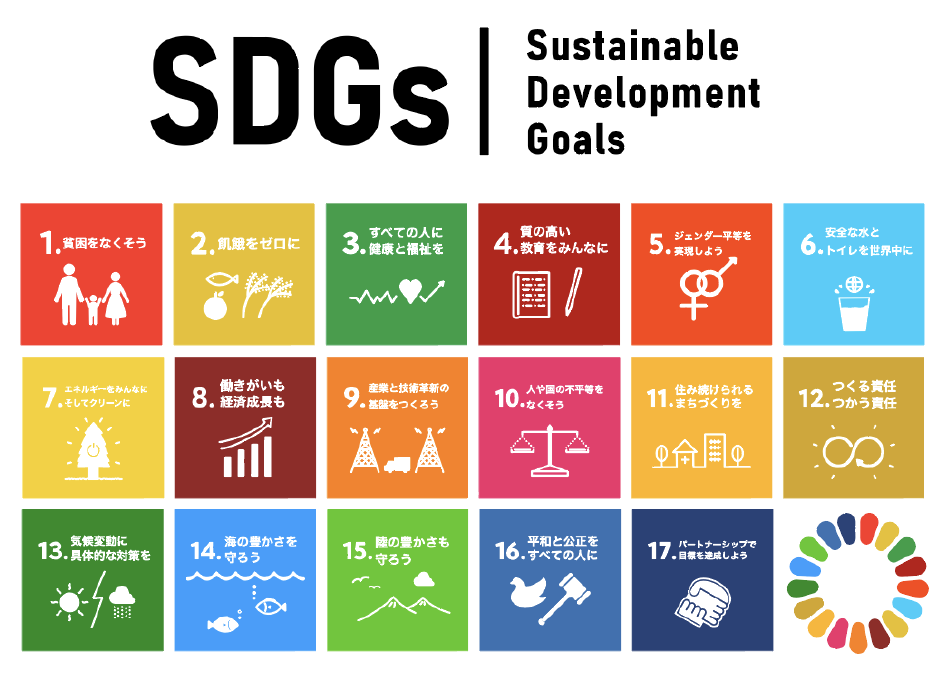 There is an SDGs that connects agriculture and restaurants in Mishima. We visited Teal's Tea & Taps, a beer restaurant with a craft beer brewery located near Genpei River, a symbolic stream in the city, to hear about the circle of circulation connected with Hakone Nishifooth Mishima vegetables.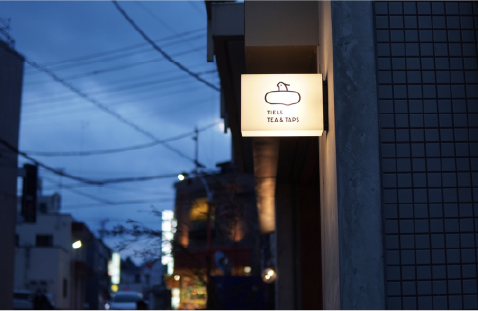 "Teal's Brewing."
Teals Brewing, a store lit by a logo featuring a cockatiel, is located within walking distance of Mishima Station, just a short walk from Mishima-Hirokoji Station and Genpei River. The "tiels" motif in the store's name is an abbreviation of "cockatiels," the English name for cockatiels. The name "tiels" is an abbreviation of "cockatiels," the English name for cockatiels, and is said to be a nickname like "cockatiels. I hope you enjoy your time with Bourg, thinking of the soft and carefree moments you spend with the cockatiels," says owner and brewer Katsuhiko Akita.
After moving to Mishima from Tokyo, Akita-san began to visit Baird Beer Brewery frequently. After moving to Mishima from Tokyo, he frequently visited Baird Beer Brewery and found the brewery itself to be very attractive.
Satoshi Kawaguchi, who was also preparing to open a beer pub, heard about Akita's plan and started working together with him.
In "Mishima, a City of Water and Greenery
Special craft beer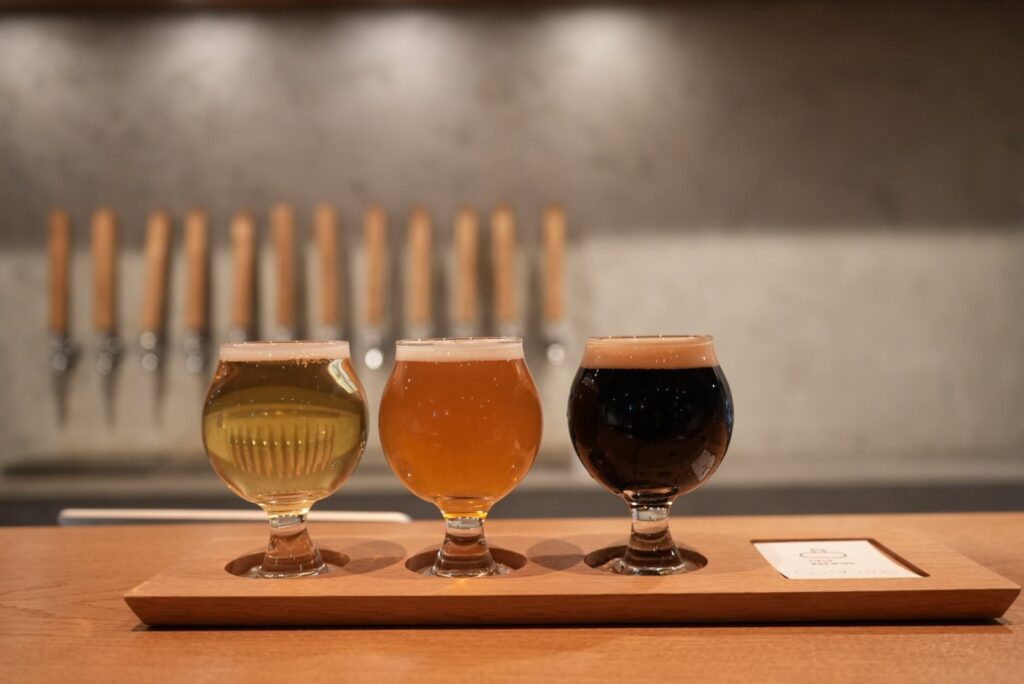 According to Mr. Akita, who brews craft beer at Teal's Brewing, a brewery adjacent to Teal's Tea & Taps, most of the wheat and hops used to make beer are imported from overseas. Even so, Teal's is focusing on "beers with a sense of the season" and "beers with characteristics unique to eastern Shizuoka," using fruits and grains grown in the rich lands of eastern Shizuoka. We have made beers with the taste and aroma of citrus fruits such as summer oranges, early ripening oranges, and yuzu, as well as beers with the unique flavor of ume (Japanese apricots).
Akita says, "As a brewery located in eastern Shizuoka, where agriculture is flourishing, we want to use the plums, citrus, corn, and wheat that grow in this rich region to bring you beers that are distinctively seasonal and unique to the eastern part of Shizuoka.
At Teal's Tea & Taps, you can enjoy fresh beer brewed at the brewery and classic beer foods such as "fish & chips" and "pulled pork" that make beer taste even better. In addition, the restaurant offers a large selection of authentic teas, coffees, and various non-alcoholic drinks, making it a fun and pleasant place for those who do not drink alcohol.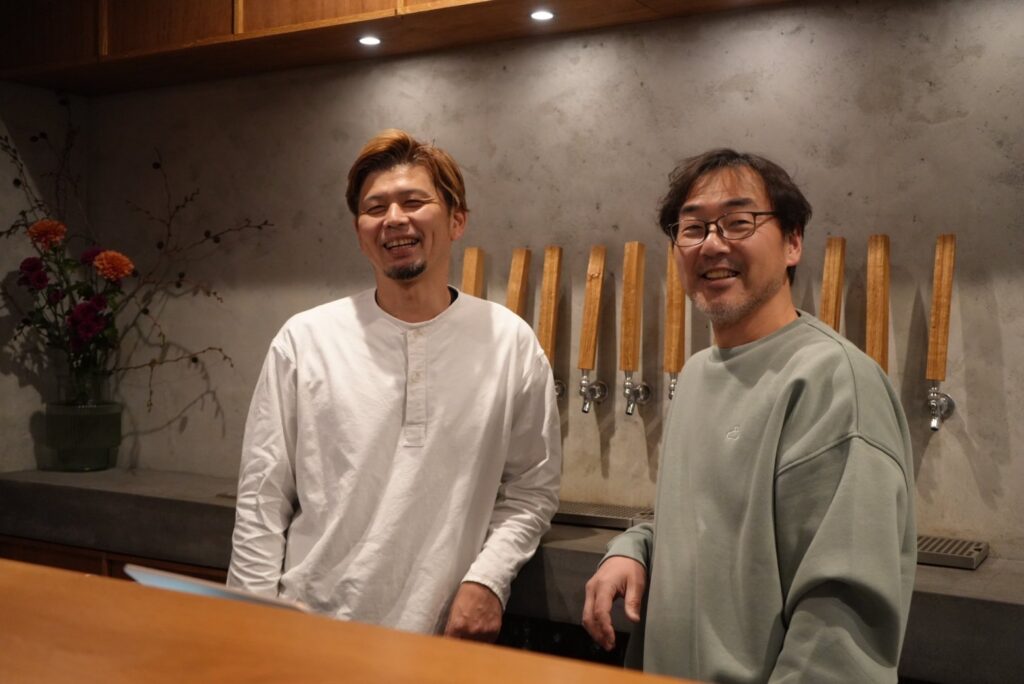 Katsuhiko Akita.
Moved to Mishima from Tokyo in 2012, decided to brew craft beer because of his love for craft beer, worked as a beer pub staff at Numazu Baird Beer from 2016-2017 and as a brewing assistant at Distant Shores Brewery in Tokyo from 2017-2018, and in 2018 founded the company Founded in 2018. After a period of preparation, in 2021 he started a brewery, Teal's Brewing, and an attached restaurant, Teal's Tea & Taps, in Mishima, Shizuoka, Japan; in April 2022 he obtained a license to brew happoshu, and since then has been responsible for brewing happoshu (with malt content of 50% or more).
Satoshi Kawaguchi:.
Born and raised in Mishima.
Worked for a local construction company for many years in a general affairs and accounting position.

that should have been discarded.
[Malt lees] are reused as agricultural fertilizer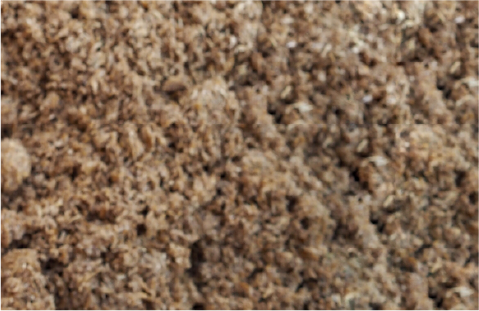 *malt cake
Craft beer is made from malt, hops, yeast, and water. Malt lees are the strained lees from the wort during the production process. Normally, malt lees would have to be disposed of as industrial waste, but even the lees are full of nutrients. When Mr. Akita and his colleagues were wondering what they could do about it, Otaki of JA Fuji Izu Mishima Kannami suggested that the malt lees be put to good use by being processed in a farmer's composting facility.
Teal's Brewing can dispose of the malt lees it regularly produces at no cost, and the farmer can produce a high-quality fertilizer. Since this was a beneficial trial for both parties, they willingly agreed to the project.
[ Malt Lees ] can also lead to agricultural efficiency.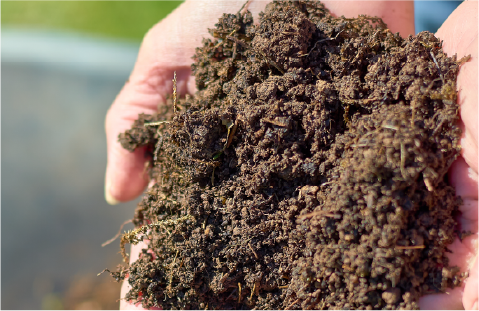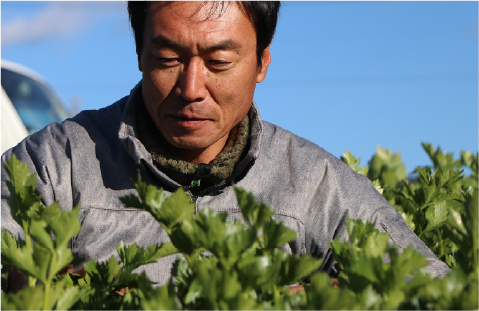 *高梨農園 高梨祥史さん
Mr. Takanashi, a farmer in the western foothills of Hakone, uses malt lees provided by "Teal's Brewing" to make compost for celery and other crops. He says that it usually takes about a year to compost ordinary cattle manure without malt lees, but with malt lees, the fermentation temperature is higher and the composting time is shortened to about six months.
The weight of the compost itself is also different, making it lighter and fluffier than cow manure compost. When JA mixed malt lees and compost for a month and had a fertilizer manufacturer analyze it, it was found to be more effective in improving soil composite structure than ordinary compost. Malt lees from "Teal's Brewing" are effectively used to make compost that reduces the burden on farmers in terms of both time and energy.

Local Circulation Cycle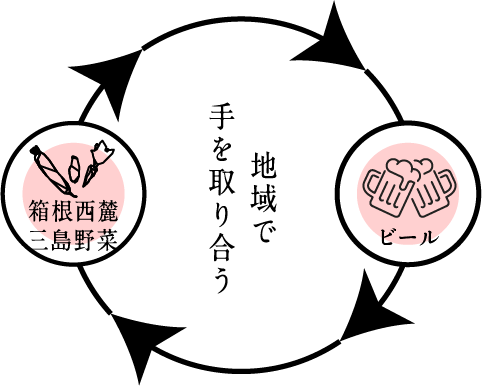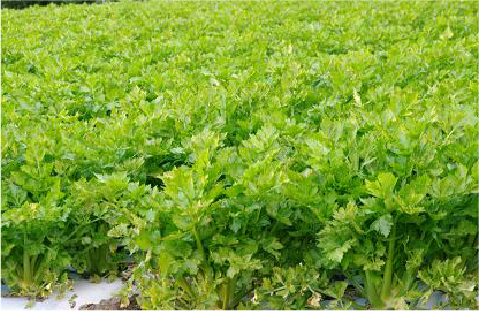 Celery" made from compost with malt lees was harvested this year.
Mr. Akita recalls the first time he tasted the harvested celery.
"First of all, the color is different. Ordinary celery is yellow, but the celery we received was a fresh, uniform green.
The sound when I cut it was also different. Ordinary celery makes a squeaking sound when you cut it, but the celery I received made a squeaking sound when I cut it! But the celery I received made a "squeak" sound when I cut it. Pekk! sound when I cut it. I was impressed that there is celery that is so fun to cut."
At Teal's Tea & Taps, a restaurant attached to the brewery Teal's Brewing, you can enjoy the celery that impressed Mr. Akita. Served the American way, with no salt or sugar and topped with peanut butter, the celery and black beer are a perfect match.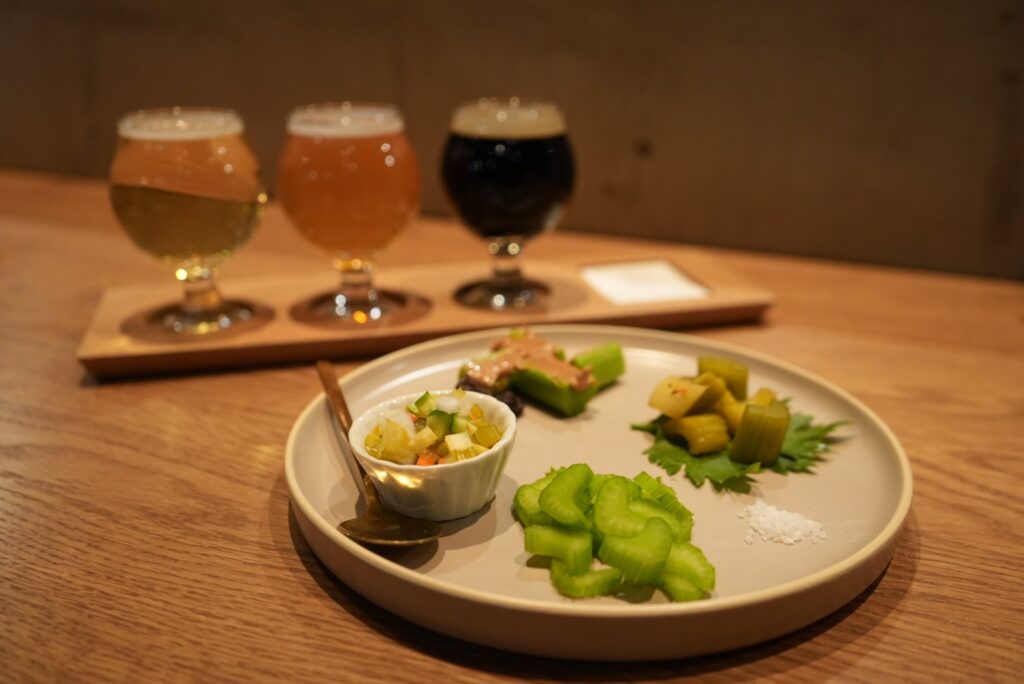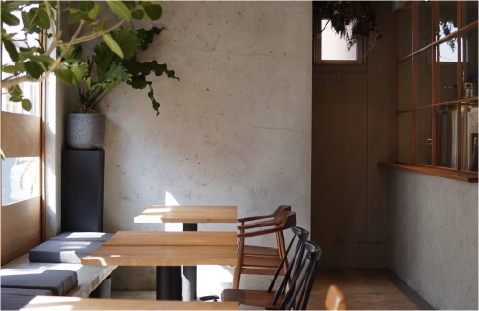 *Teal's Tea & Taps
A community hand in hand approach
Akita and his colleagues were searching for ways to implement the SDGs, but they were able to connect with the local community and enter a cycle of circulation by starting a brewery in Mishima and making beer from corn that could no longer be harvested due to typhoon damage, as well as the initiatives introduced in this article. They have been able to connect with the local community and enter the cycle of circulation.
What can I do to help create a better, more sustainable society? The circle of the SDGs will start turning from the moment we become aware of the SDGs. I hope that this circle will expand from Mishima to the rest of the world, and that we can all take steps toward the realization of a sustainable society.